Frank Auerbach: Unseen
02 April to 14 August 2022
PAST EXHIBITION
"…again and again in this terrific selection in a spacious, meditative 18th-century house, you are gripped by fragments of human experience grasped so vividly and forcefully that they restore your sense of what it is to be human."
– Jonathan Jones, The Guardian  ⋆⋆⋆⋆⋆
"It feels almost as if you are standing beside the artist in his studio, listening as he explains his interest in structural masses, in the kinetic energy of light or how empty spaces may feel more like presences than gaps."
– Rachel Campbell-Johnston, The Times  ⋆⋆⋆⋆
---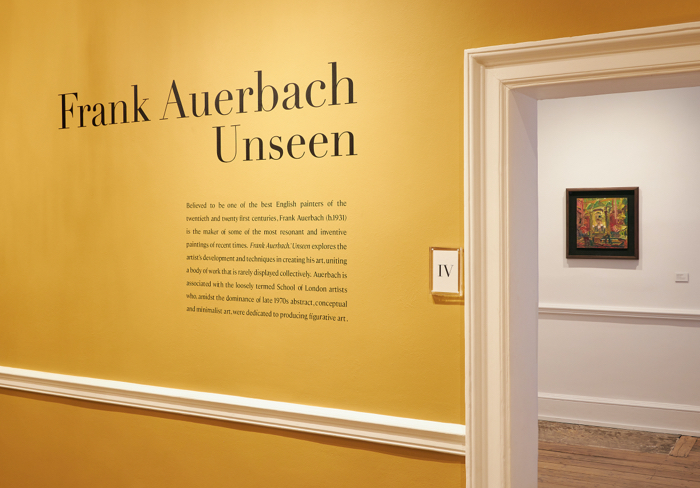 Newlands House Gallery is celebrating the renowned German-British artist Frank Auerbach with an exhibition of works spanning over 60 years of his prolific career.
Open until 14th August, Newlands House Gallery presents 'Frank Auerbach: Unseen' that will explore the evolution of the contemporary painter's practice with a collection of over 65 works, including nine paintings, etchings, drawings and Drypoint prints. Presented within Newlands House Gallery's Georgian building in the historic town of Petworth, on display will be works spanning from the 1950s to present day that portray Auerbach as a tireless creator, while reflecting on the influences and relationships that have informed his striking style. A collection of works by the artist, on loan from the Tate, will also be displayed together for the first time in 30 years.
Curated by Maya Binkin, Newlands House Gallery Artistic Director.
---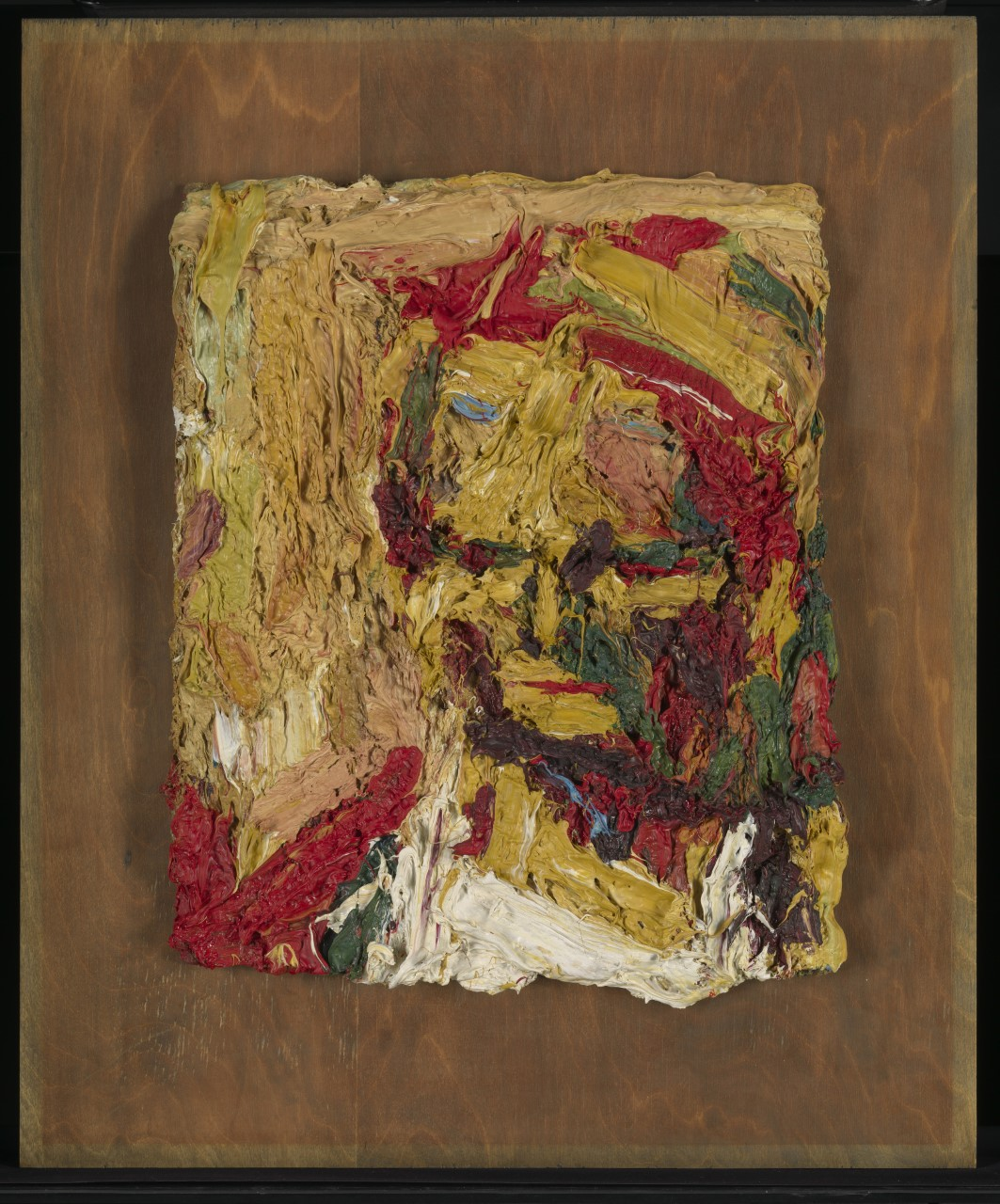 Frank Auerbach (b.1931) is renowned for his resonant figurative works that are defined by rich texture and depth. Auerbach's works are created by a relentless process of painting a canvas before scraping away to start again, which is a technique that he undertakes multiple times to complete works in one sitting. Frank Auerbach: Unseen will unravel the development of this unique practice with a large collection of works presented chronologically, including loans from the National Gallery, Tate, and Fitzwilliam Museum.
The exhibition will offer an intimate insight into Auerbach's career and begins with the artist's portraits of close friends including Lucian Freud, Leon Kossoff and a large oil painting of Estelle Stella Olive West (E.O.W) – a frequent female model for the artist. Early etchings dating to the 1950s drawn by Auerbach at art school, will stand alongside later works by a matured Auerbach in the 1980s. These capture the intense experience of sitting for an artist with an indefatigable practice like Auerbach's. Etchings of his wife, Julia, depict her reclining form, while the thickly layered paint on Head of E.O.W I (1960), is indicative of the length of time Auerbach spent overpainting this work.
The influence of Auerbach's important relationships with the Old Masters that preceded him and a discreet collector, David Wilke, will also be examined. Wilke's collection of commissioned paintings will be on display together for the first time in 30 years since bequeathed to the Tate in 1993. This includes Auerbach's renowned oil paintings of Bacchus and Ariadne (1971), based on Titian's classical work, and Rimbaud (1975-6) that depicts the 19th century French poet in the Cornaro Chapel, Rome. This work is the result of the pair's playful relationship upheld between the art-admirer and artist. Auerbach denied Wilke's initial request to paint Bernini's 'Ecstasy of St Teresa' in the Roman chapel yet responded by transplanting Rimbaud into the setting for this later commission.
---


These iconic works will stand alongside drawings Auerbach did in-situ during his frequent visits to the National Gallery, London. Auerbach would draw directly in front of works by Turner, Gainsborough, Constable and Reynolds, replicating the same image over again in his hand. Auerbach's cityscape works of London are informed by his study of these traditional English painters who often visited Sussex and infused Petworth's local landscapes with a heroic character.
Nicola Jones, CEO at Newlands House Gallery commented: "Newlands House Gallery is honoured to present Frank Auerbach Unseen in Petworth. Auerbach's work is amongst the most resonant, compelling, and exciting of the last century and we are deeply grateful to the donors, including the National Gallery, Tate and Fitzwilliam Museum who have collaborated with us to enable the exhibition."
Newlands House Gallery is inspired by the historic associations of Petworth and Sussex with great artists, writers, and designers from times past. Set in the heart of the South Downs, Newlands House invites visitors to experience work of the greatest artists in an unexpected, Georgian setting, in contrast to white cube environments. This new exhibition follows Julian Opie: Collected Works/Works Collected, which explored the contemporary artist as both a collector and an artist.
---
Photography: Barney Hindle