Descendants: Luis Chillida on Eduardo Chillida
07 July 2021
PAST EVENT
Watch Video:
Luis is the seventh child of Eduardo Chillida and Pilar Belzunce. He has worked on a number of Chillida exhibitions both nationally and internationally. He will share his unique insight into his father's work and also his impressive career in art management. Sponsored by Instituto Cervantes London.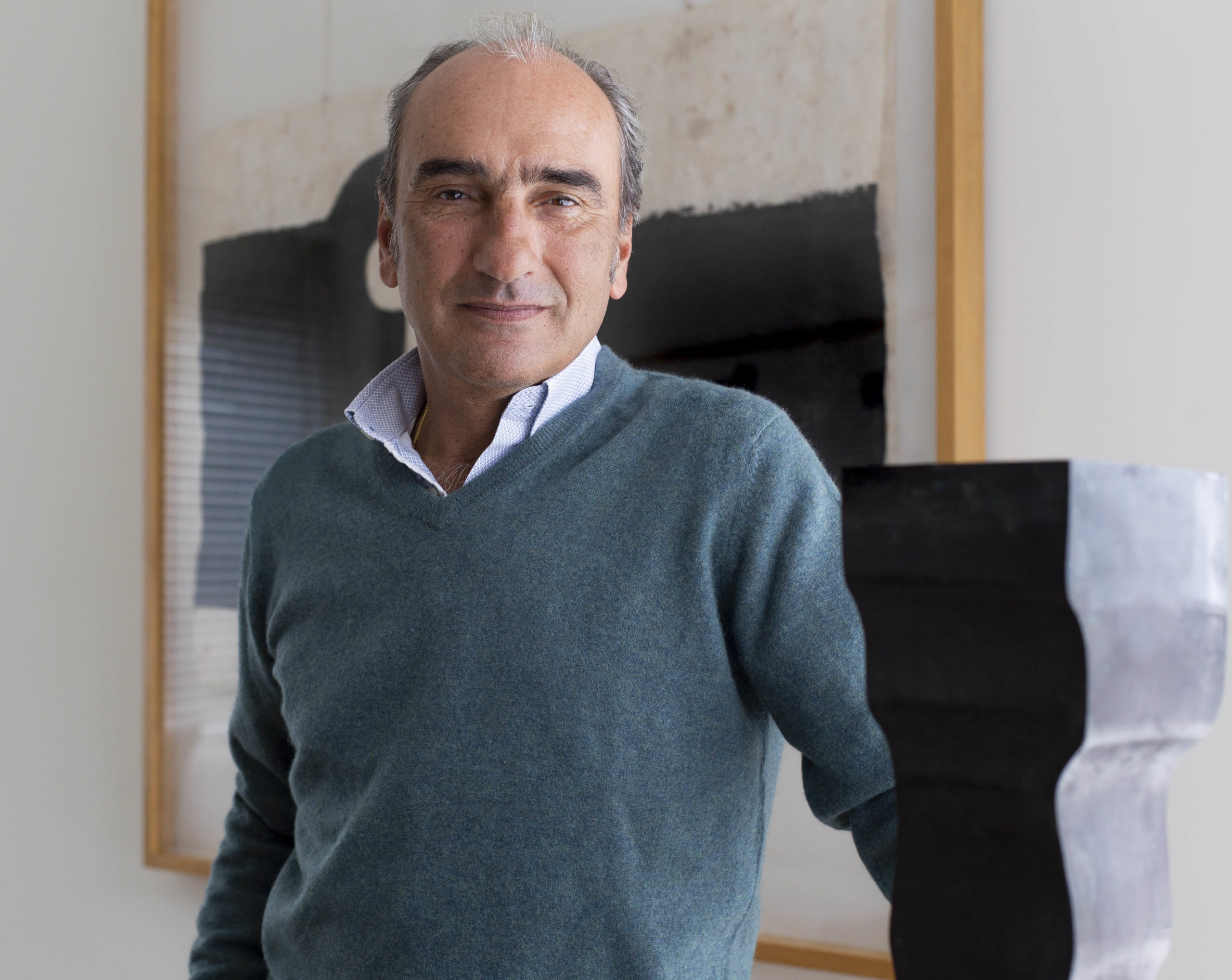 Join us on July 7th at 6.30pm for an in-conversation with Luis Chillida and artistic director Maya Binkin who will be discussing the life and work of Eduard Chillida and the work the family has done in upholding the Chillida name.
Luis was born in San Sebastián on the 29th of September of 1962. Motor sports have always been one of his greatest passions and participated in numerous national and international races. He graduated with a degree in Technical Business and Tourist Activities and in 1992 he began to work in Eduardo Chillida's office, where among other things, he managed different national and international Chillida exhibitions. Between 1998 and 2000 he spent some time at Lanzarote's "Cesar Manrique Foundation", at Palma de Mallorca's "Pilar y Joan Miró Foundation" and at Barcelona's "Tàpies Foundation", where he broadened his knowledge of art management.
From September of 2000 until 2004 he was the Director of Chillida Leku and he worked as the Director Marketing and Communications until 2010. He was also a member of the Executive Committee and of the Management Board of the museum. He is currently the President of the Eduardo Chillida – Pilar Belzunce Foundation and has also been involved in the Lenbur Foundation since it was founded in 1991. This Foundation is dedicated to the recovery of The Industrial Heritage and is focused on iron. His father was a founding member and Luis acted as his representative until he died. Afterwards he was appointed member of the board he has been the President of the Board since 2008. Since 2007 he is a member of VEGAP's Management Board, a management entity of plastic artists. In 2011 he was appointed Vice President and member of its Executive Committee.
More from the Descendants Series >