Descendants: Joan Punyet Miró
30 April 2021
PAST EVENT
Watch Video:
Join us for an exclusive webinar series, in-conversation with descendants of the 20th-century's greatest artists. We begin with Joan Punyet Miró in-conversation with Dr Javier Molins, discussing Joan Punyet's memories of his grandfather, as well as life growing up with a famous family name.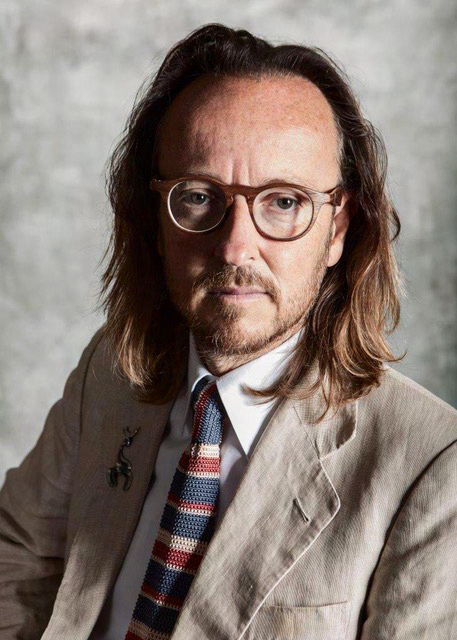 About Joan Punyet Miró
Joan Punyet Miró (Palma de Mallorca, 1968) is an art historian. He holds a degree in Art History from New York University, and has published several books on Joan Miró, such as Miró: Le peintre aux étoiles (Paris 1993), Miró: L'atelier (Paris 1996), Al voltant de Miró (Barcelona 2014), Miró & Music (Barcelona 2017) and co-author of The Miró Eye (Madrid 2015) with Jean Marie del Moral. Along with Joan Gardy Artigas, he is the co-author of the catalogue raisonné on Ceramics. Miró – Artigas (Paris 2007).
He curated the exhibition Calder in the Fundació Joan Miró de Barcelona in 1997, Joan Miró: Graphic Work at the Fundació Tren de l'Art Ferrocarril de Sóller in Palma (2014) and Pablo Picasso and Joan Miró: The Story of a Friendship at Can Prunera Museu Modernista de Sóller (2017), and co-curated Joan Miró. Sculptures 1928-1982 at Centro Botín in Santander (2018).
He collaborated and acted as a consultant in numerous Joan Miró exhibitions in Toronto, London, Baden-Baden, New York, Paris, Taipei, Santiago de Chile, Mantova, Istanbul, Dusseldorf, Seoul and recently Montecarlo or Denmark in amongst others, as well as writing essays for the accompanying catalogues.
As the late painter's grandson, Joan Punyet Miró is Managing Director of the Successió Miró, as well as Vice-president of the Association for the Defense of Miró's Oeuvre (ADOM), and Patron of the Fundació Miró in Barcelona, of the Fundació Pilar i Joan Miró a Mallorca, and the Fundació Mas Miró in Mont-roig.