Eve Arnold – To Know About Women
01 July to 07 January 2024
CURRENT EXHIBITION
Newlands House Gallery presents:
Eve Arnold – To Know About Women
Newlands House Gallery presents the UK's first Eve Arnold retrospective in ten years.
---
★★★★ "From neo-Nazis at a Malcolm X rally to Queen Elizabeth in the rain, the retrospective shows that Arnold captured some of the 20th century's most significant images"
– Claire Armitstead, The Guardian 

1st July 2023  – 7th January 2024

---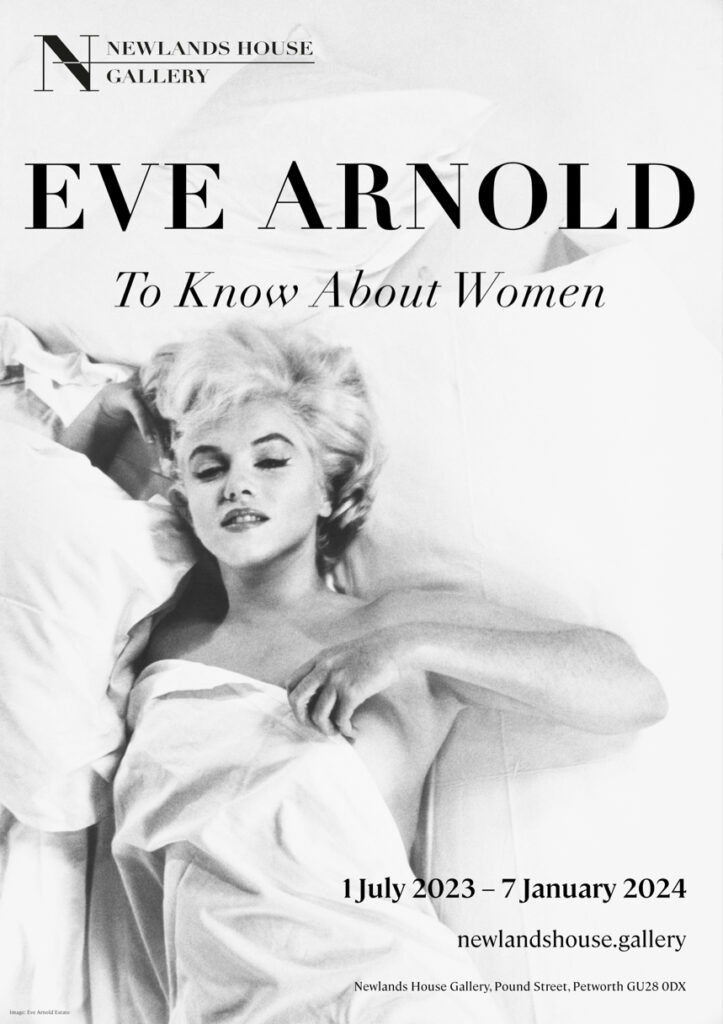 Marylin Monroe rests between takes during a photographic studio session at Paramount Gallery, for the making of the film 'The Misfits'. Hollywood, USA , 1960. Credit: © Eve Arnold Estate
---
'To Know About Women: The Photography of Eve Arnold' is the UK's first major retrospective of the pioneering 20th century photographer in ten years. Exploring themes of social injustice, civil rights, religion, power, fame, sexuality and birth.
Over 90 black-and-white and colour photographs are be on display, including Eve Arnold's career-defining documentary of the fashion shows held in Harlem in the 1950s. Rarely seen photos from this body of work are exhibited for the first time in 70 years.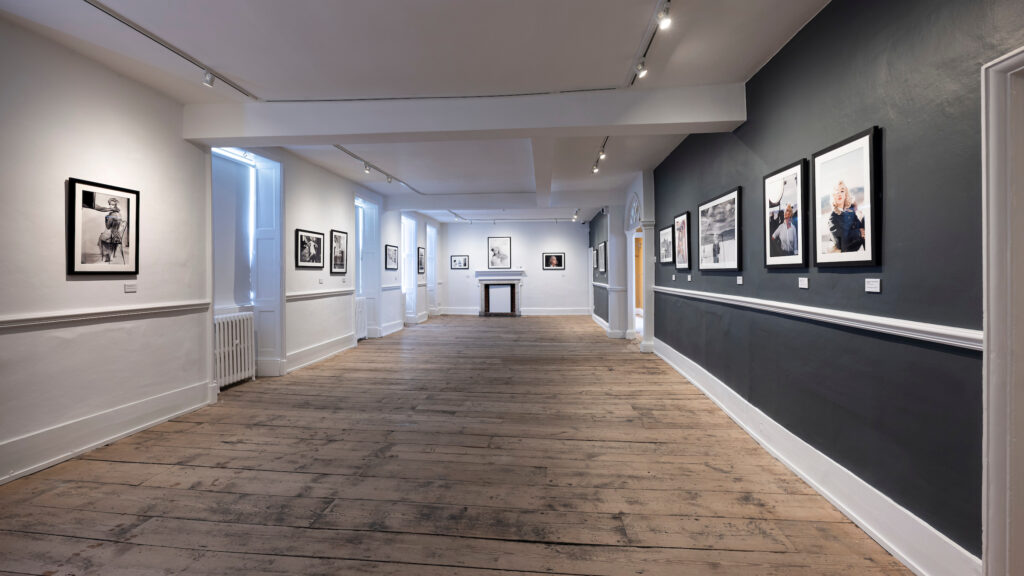 'I have been poor and I wanted to document poverty; I had lost a child and I was obsessed with birth; I was interested in politics and I wanted to know how it affected our lives; I am a woman and I wanted to know about women.'
– Eve Arnold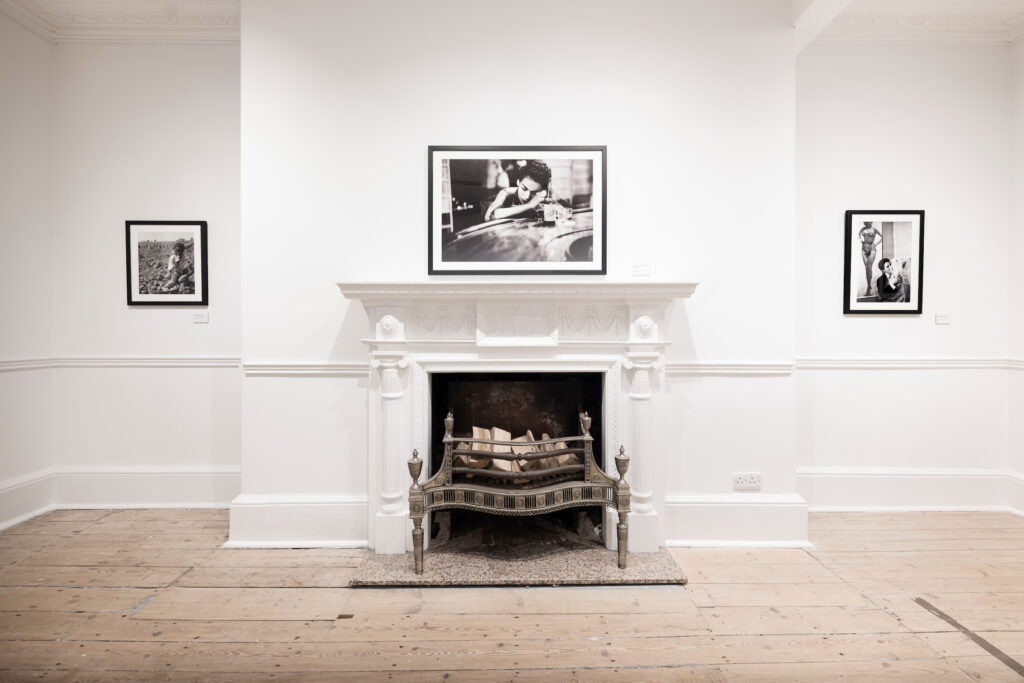 'Our next show at Newlands House is a celebration of Eve Arnold's work and we are honoured to be the first gallery in the UK to show such an extensive collection of her photos in over a decade. This exhibition follows in the footsteps of the gallery's tribute to other great 20th century artists and photographers, including Helmut Newton and Lee Miller'.
– Nicola Jones, CEO, Newlands House.
---

Eve Arnold – To Know About Women
1st July 2023  – 7th January 2024

General Admission (16 years and over): £14.50
Child Admission, under 10 years is free. 10 years to 16 years: £7.25
Family ticket: (2 Adults + 2 Children): £30.00
Newlands House Gallery Art Pass £99.00 (free entry for the card member plus one guest for a year and 10% off at the HG Café. Buy yours here.)
(Apologies we do not belong to National Art Pass Scheme)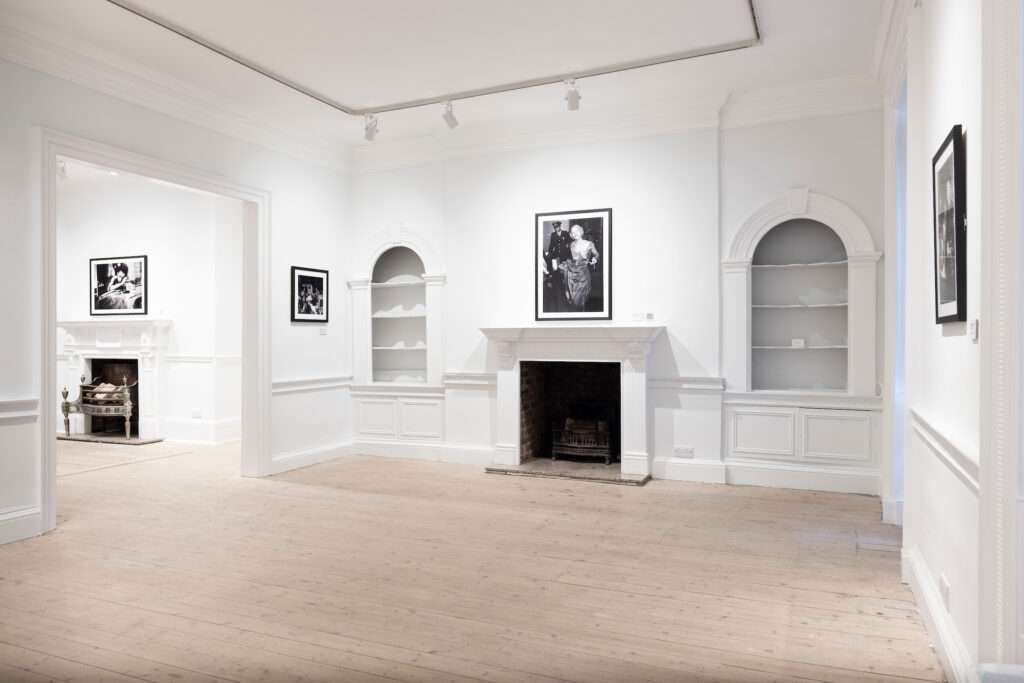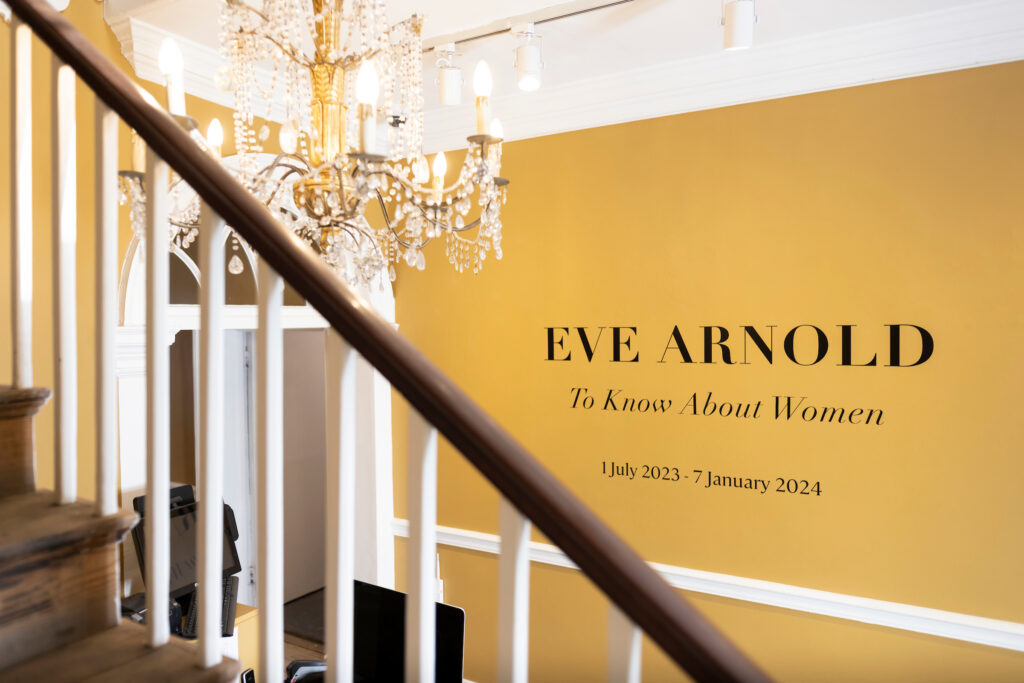 All Gallery Images: © Christopher Ison – www.christopherison.com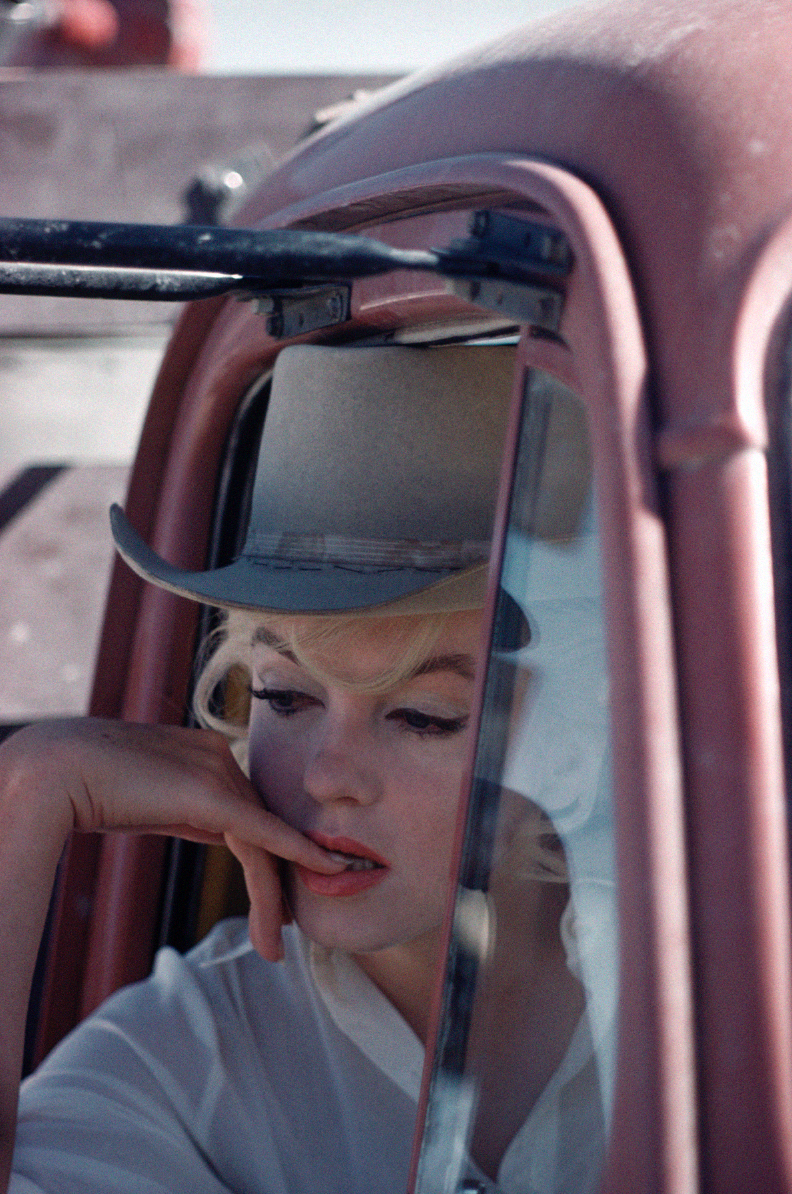 Born in Philadelphia in 1912, Arnold became one of the most revered photojournalists and was entrusted as the go-to portraitist for some of the world's most famous figures, including Marlene Dietrich, Sophia Loren, Elizabeth Taylor, Jackie Kennedy and Queen Elizabeth II. Headhunted by Magnum in 1951, Arnold became Marilyn Monroe's photographer of choice for over a decade. She photographed Monroe extensively on the set of The Misfits as well as in more mundane, everyday settings chosen by Arnold herself.
In 1950, having spent several years working at a Kodak processing factory in New Jersey, Arnold developed an interest in photography. Encouraged by her nanny, she signed up to a six-week photography course in Manhattan led by Harper's Bazaar's influential Art Director, Alexey Brodovitch. Under his mentorship, Arnold ventured into the world of fashion and documented the shows held in Harlem every Sunday.
Photos from this essay were published in British magazine Picture Post in the 1950s and, not long after, she became the first American female photographer to be signed by Magnum, aged 45.
While some of her most-known portraits are those of famous figures, Arnold played a pivotal role in bringing undocumented subjects to the public eye. She captured the civil rights movement in America during the 1960s, including the Nation of Islam (NOI) rallies and meetings led by Malcom X, the American Muslim minister, human rights activist and vocal advocate for Black empowerment.
Subjects throughout her six-decade career were diverse; from a same-sex couple wedding to migrant potato pickers on Long Island, New York and the first minutes of a baby's life. Above all, she was drawn to women and children and continued to focus on these subjects throughout the 70s, 80s and 90s, from Cuba to South Africa and the UAE. She also spent several months traversing China's hinterland, which led to her first major solo show exhibition at the Brooklyn Museum in 1980. In the same year, she received a Lifetime Achievement Award from the American Society of Magazine Photographers.
'Eve Arnold was a pioneer photographer. She changed fashion photography and helped define photojournalism alongside the forefathers of the medium. She should be a household name just as much as her colleagues, for example Robert Capa and Henri Cartier-Bresson. Her photographs of Marilyn Monroe are perhaps her most recognisable images but, in this show, we wanted to focus on the photos she took during some of the defining moments of modern American and social history. Arnold's empathy for her subjects and her intellect meant she knew how to be in the right place, at the right time, and with a camera in her hand.' – Maya Binkin, exhibition curator at Newlands House Artistic Director.
---

Eve Arnold – To Know About Women
1st July  – 1st October 2023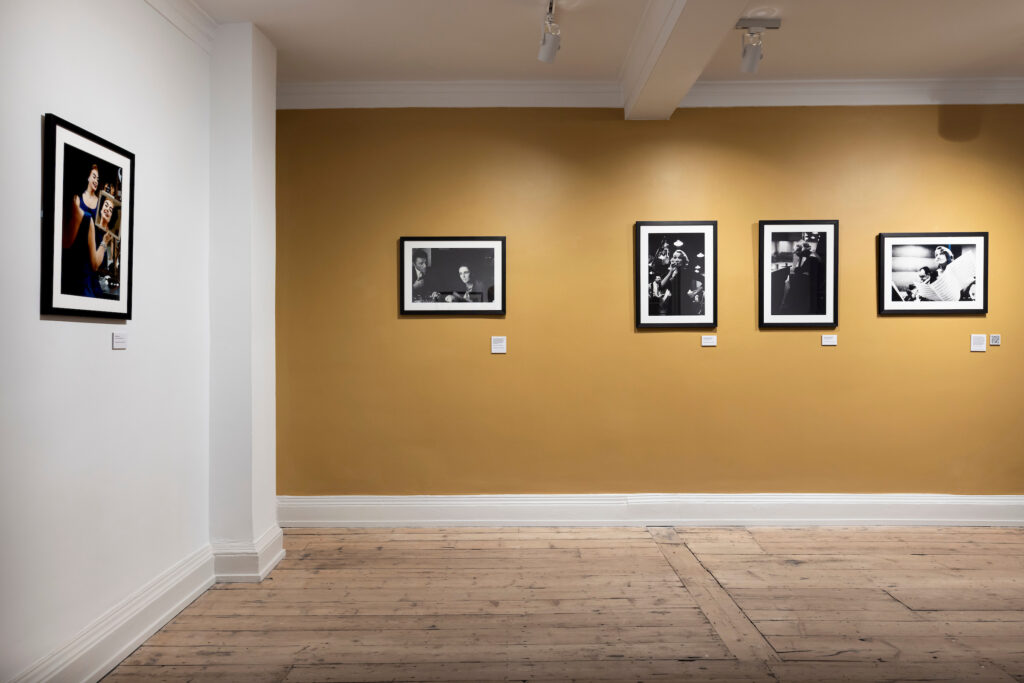 All Gallery Images: © Christopher Ison – www.christopherison.com