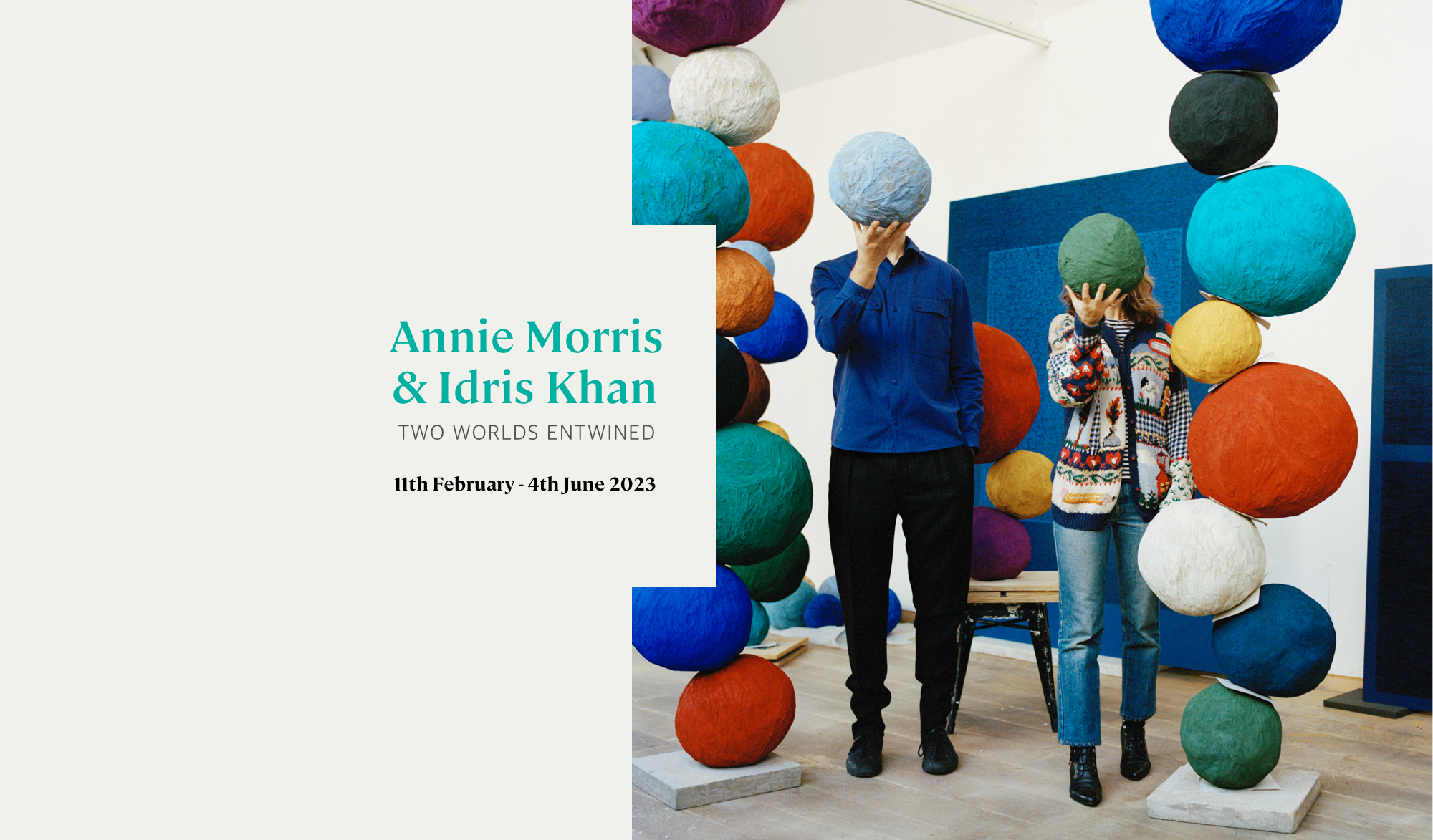 Two Worlds Entwined: Annie Morris and Idris Khan
11 February to 04 June 2023
PAST EXHIBITION
Newlands House Gallery presents:
The artist couple's work side by side for the first time in the U.K.
Two Worlds Entwined: Annie Morris and Idris Khan
11th February  – 4th June 2023 (Extended)

---
"At Newlands House they each have an introductory room before, as the exhibition title suggests, the two worlds entwine. Composed of densely overlaid photographs, sheets of music and religious and personal texts, Khan's carefully considered prints and sculptures hum with time and memory. Morris's drawings and tapestries hover between figuration and abstraction and are instinctive and free."
– Chloe Ashby, The Independent
---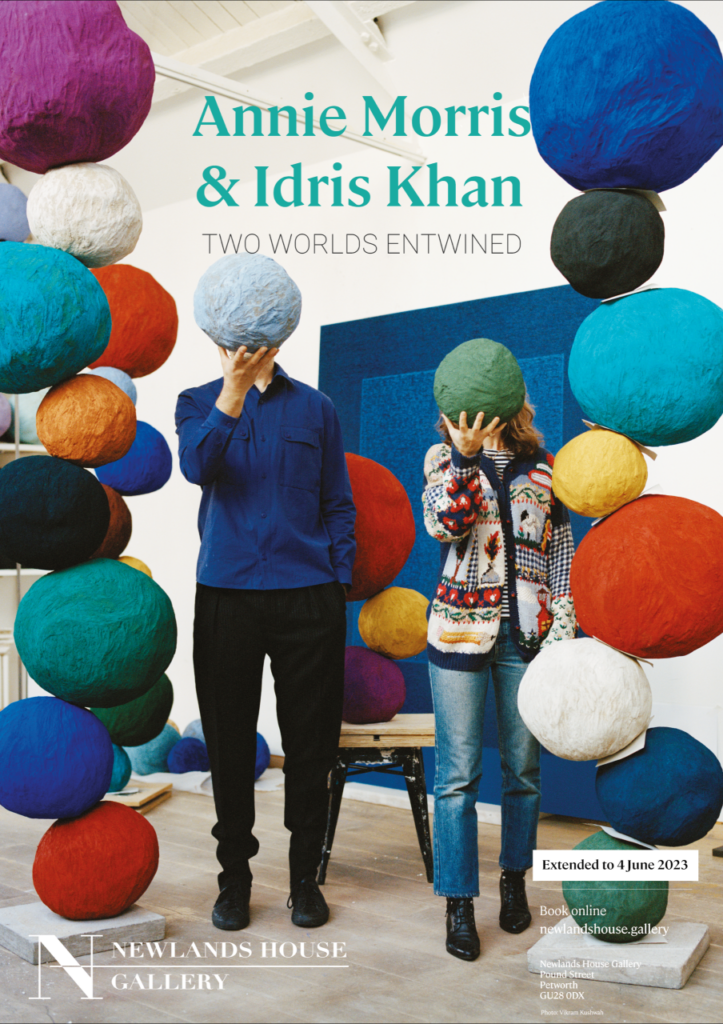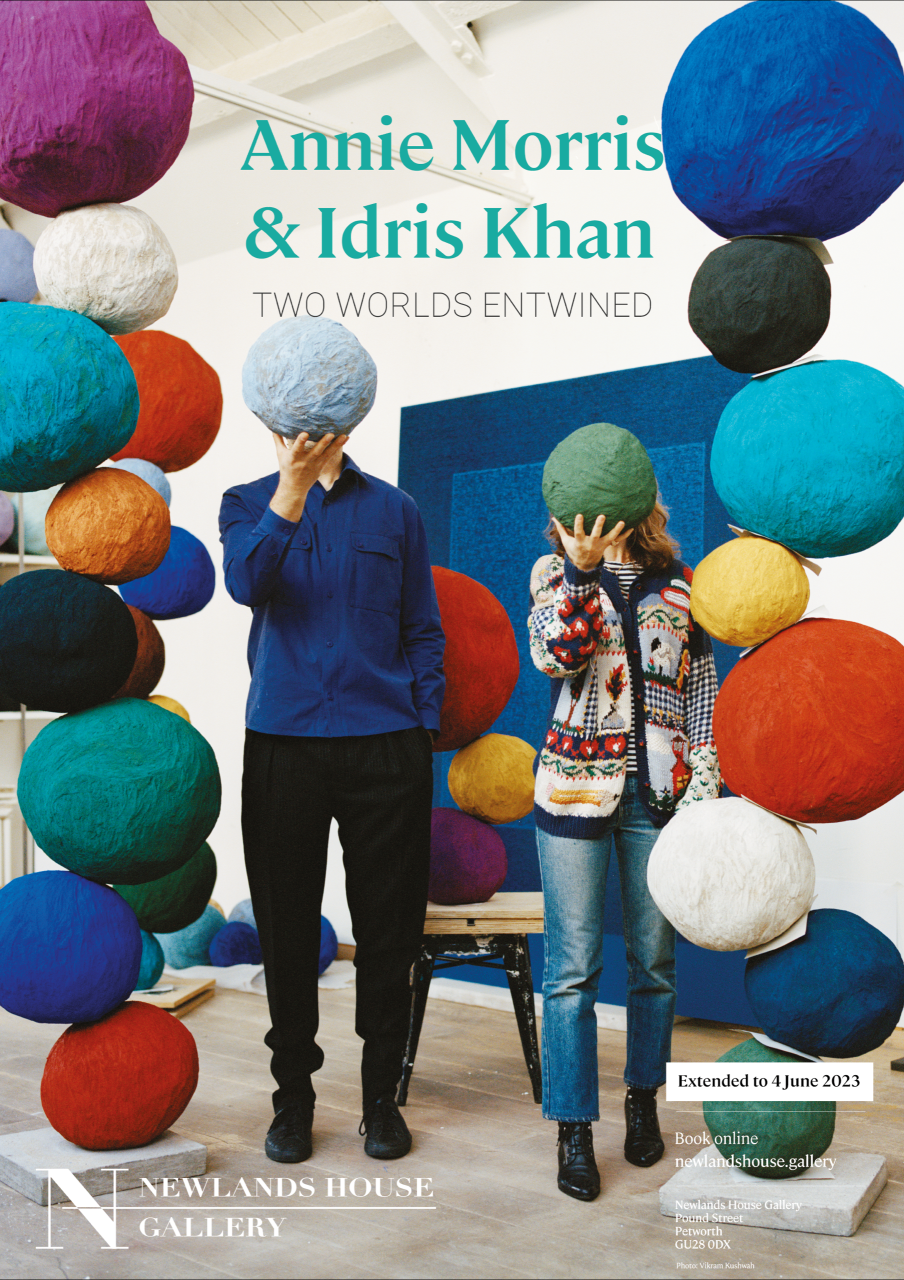 Photo: Vikram Kushwah
'Two Worlds Entwined: Annie Morris and Idris Khan' explores the artistic practices of Annie and Idris within the historic and intimate setting of Newlands House Gallery.
Two Worlds Entwined: Annie Morris and Idris Khan
11th February  – 4th June 2023 (Extended)

---

Photo: Elizabeth Zeschin
Artist Annie Morris's multi-disciplinary practice draws on both personal experience and the history of art to create works of art noted for their energetic, electric nature. Idris Khan, drawing inspiration from the history of art and music as well as key philosophical and theological texts, investigates memory, creativity, and the layering of experience.
An artist couple, Annie and Idris were married in Dordogne in 2009. The exhibition will present, for the first time in the UK, the practice of this highly successful couple side by side, exploring the relationship present in the works as the artists each looks inwardly and outwardly to find their inspiration and voice as they experience life together and filter it through their unique and distinct practices.
---
"Two Worlds Entwined begins with Morris and Khan's works in separate rooms, allowing for an appreciation of the difference in energy between the artists' individual works, before they are later united. This configuration captures the harmony between their lives, while also revealing points of conflict in their artistic relationship. But even when placed together, one artist does not overshadow the other; these two bodies of work, just like the two artists who created them, coexist in harmony."

– Donna Salek, The World of Interiors
---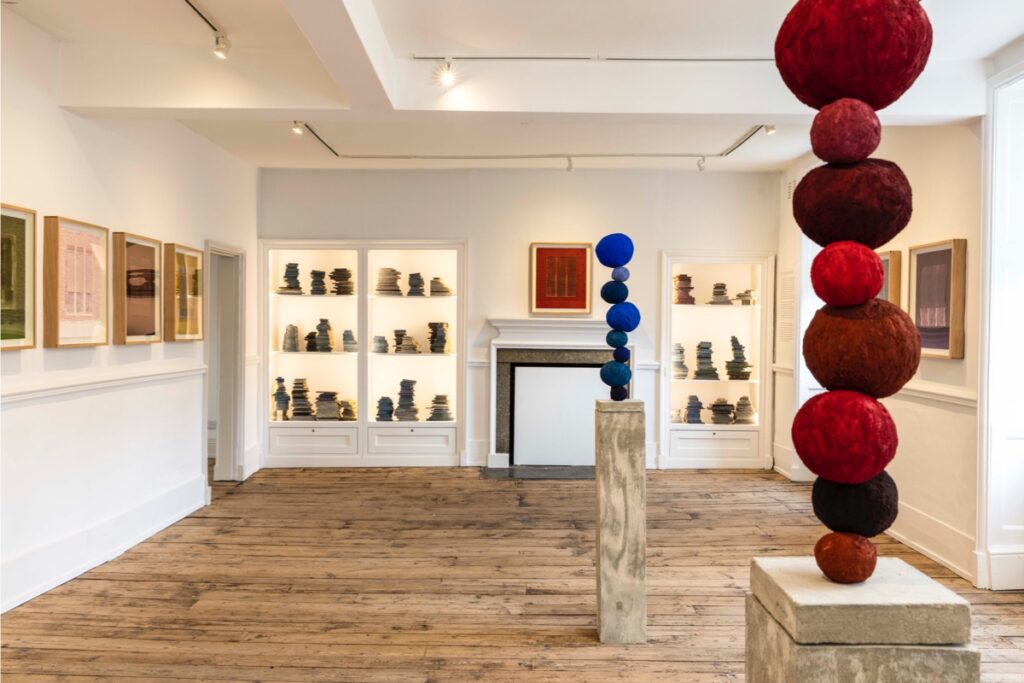 Photo: Elizabeth Zeschin
The show will transform Newlands House into the creative realm of Annie and Idris, presenting both new works and historic pieces. Playful yet contemplative, audiences will be invited to fall into the colours, words, thoughts, and emotions stirred by the artworks and experience the atmosphere the couple conjures in their work. Bold and dynamic, the contrast of the contemporary with the historic rooms of the gallery will provide a new context for the art, one which mimics the familiar space of the home.
---
Two Worlds Entwined: Annie Morris and Idris Khan
11th February  – 4th June 2023


---