(Sold Out) Richenda Court: Linocut Workshop
29 November 10:00 am 2022
PAST EVENT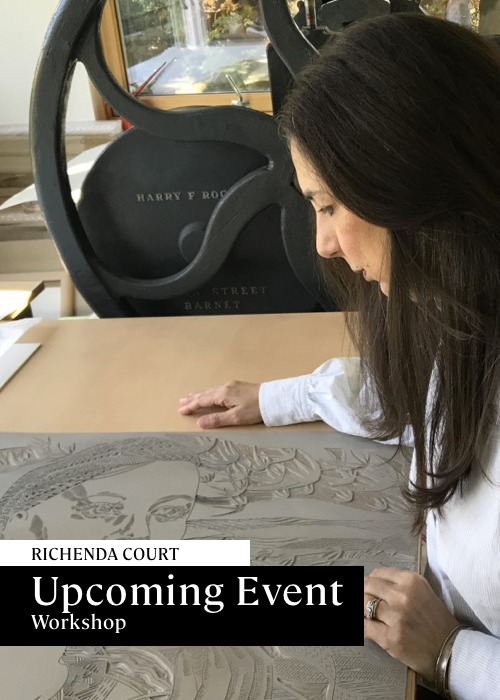 A new workshop at Newlands House Gallery:
---
Richenda Court: Linocut Workshop
Tuesday 29th November, 2022
10am until 4pm
Tickets & Materials: £95 (£15 fee for materials included)
Location: Newlands House Gallery, Pound Street, GU28 0DX
This event is Sold Out
---
Enjoy a day of creating your own linocut inspired by the magnificent linocuts of Picasso in the current exhibition.
Picasso heavily favoured and mastered a technique known as the reduction method. In this technique the lino is repeatedly cut away and overprinted building up layers of colour. Under careful guidance, the aim of the workshop to make your own reduction linocut with two colours working on an A5 size piece of lino.
Each stage will be carefully explained with the aim of having as much fun along the way!
The morning will be spent observing prints in the exhibition before returning to the workshop to draw onto and cut the lino. After lunch the cutting will continue leading onto printing on the etching press.
The workshop is designed for all, from beginners to more experienced artists.
All materials will be included from linocut tools to printing inks but please bring along your own apron, drawing materials (soft pencils) and, if you have them, any sketchbooks or drawings.
About Richenda Court:
Richenda is a practising artist trained in fine art and contemporary dance at Brighton University, Trinity Laban Conservatoire of Music and Dance and Morley College.
Working from her home studio in Esher, Surrey, her prints are inspired by fluid detailed line drawings; progressing subconscious idea's not knowing where they may lead. This process is the foundation of her practice.
Richenda's preferred printmaking mediums are linocut and etching, particularly linocut with the fineries of line and freedom of pattern making.
Over the past six years many large-scale prints have been created. Working larger and more ambitiously allows Richenda more time to pause and reflect on the image. In the most recent prints etching and linocut are brought together in one print which has been both technically and physically challenging to master.
In 2021 Richenda was made an associate member of the Royal Society of Painters and Printmakers based at Bankside Gallery, London. Her work can be found in the Ashmolean Museum, V & A Museum and British Library. Richenda has exhibited extensively in the UK including the Royal Academy Summer Exhibition and the Royal Society of British Artists at the Mall Galleries. 
---
Tuesday 29th November, 2022
10am until 4pm
Tickets & Materials: £95 (£15 fee for materials included)
Location: Newlands House, Pound Street, GU28 0DX
This event is Sold Out
---
For more information contact: enquiries@newlandshouse.gallery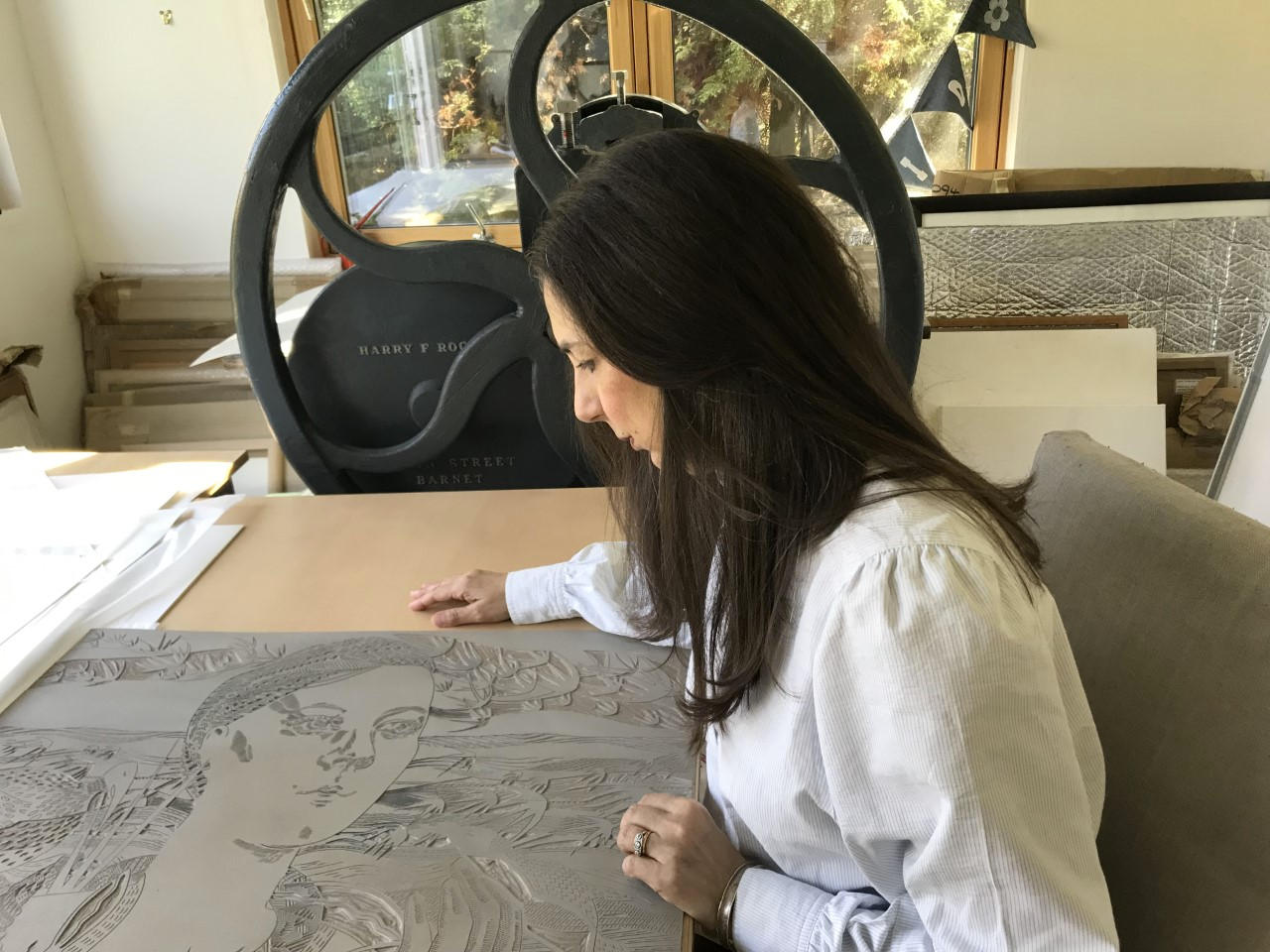 LOCATION
Newlands House Gallery, Pound Street, Petworth GU28 0DX